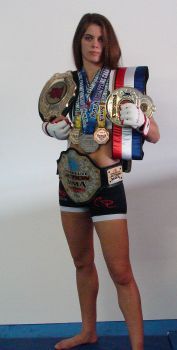 As a full time athlete, competitor, and fighter, I have need for a therapist that understands the human body and injury in a different way. Amanda Stone keeps my body functioning at an elite level and thanks to her, I can train harder, compete more often, and perform better than I ever have. Chronic injuries are a thing of the past thanks to her diligent work and dedication to my individual problems and concerns. She takes a deep interest in each client and makes sure that she is as interested in relieving your pain and improving your quality of life as you are. I never thought that I would make seeing a massage therapist a regular part of my training regimen, but I now realize that it isn't just a luxury... for me it is a necessity. She's helped to bring out new levels of performance in me that I never knew I had and my visits to her will be integral to my training as I progress through the professional ranks of fighting and competition.
 -Jessamyn Duke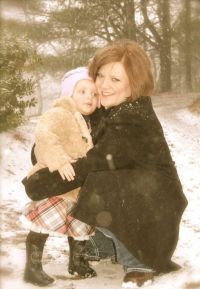 I came into town after driving 7 hours with a 2 year old. Needless to say, I was stressed and exhausted. I sit at a desk all day, typing, and carry all my stress in my shoulder blades, always have. Amanda worked miracles for my stress, but even more than that. She located areas that needed help that really hadn't even occurred to me until she found them, while explaining what was likely causing them and how to repair. I've paid for numerous spa and massage services, but no one ever helped me the way Amanda did. It was TRULY the best massage I've ever had. And, that was the best sleep I've had in years, especially for being away from home!
- Kyra Edwards
 
I was quite lucky to get in contact with Amanda through AFS Academy crew. As a thai boxer there's very often injuries and muscles that keep you from going the full 100% at a training session. And not always the body tells you where the real point of horror is located. Amanda always got the right diagnosis with me in the first 5 minutes of contact. Sometimes this would be something totally different than what I had imagined but always her diagnosis and treatment turned out to be effective! She's a master in making people feel comfortable and she lives to heal others! Together with her amazing talent for massaging and her fascination for the human body, she should be the first one to call when you are struggling with body pains!
Definitely a place worth visiting!
-Raf Criel
 *All testimonials and photos were given by clients of A Healing Stone Therapeutic Massage Center with their expressed permission to use on this site.  They were in no way compensated for any testimony given.
 A Healing Stone Therapeutic Massage Center / located in Harper Square Richmond, Ky 40475 / (859)248-6747